Regular price
Sale price
$59.99 USD
Unit price
per
Sale
Sold out
COLLAGEN PEPTIDES are hydrolyzed, for high bioavailability, and comes from pasture-raised cows without added hormones resulting in a unflavored protein that dissolves easily.
100% Satisfaction Guranteed

Free Shipping on orders above $64.99
Shipping and Returns

We offer free Standard Shipping on All Orders Over $64.99 in the US.
Orders placed on any business day will be processed on that same day or the next business day.
Allow approximately 2 – 3 business days (Monday – Friday) for tracking information to update.
Business days are Monday-Friday.
Our return policy for an exchange or refund is limited to orders of $25 or less within 30 days of purchase. Learn More.
View full details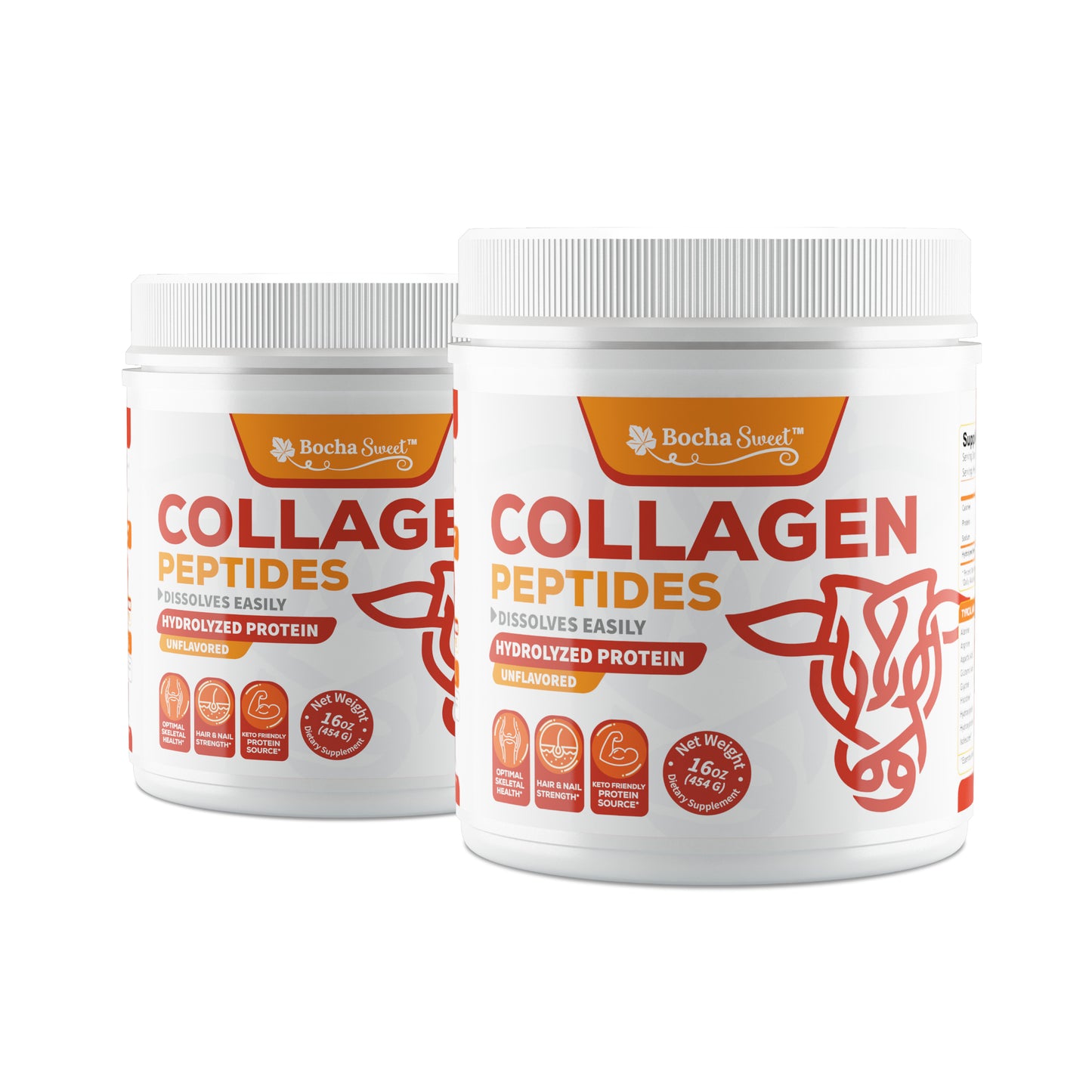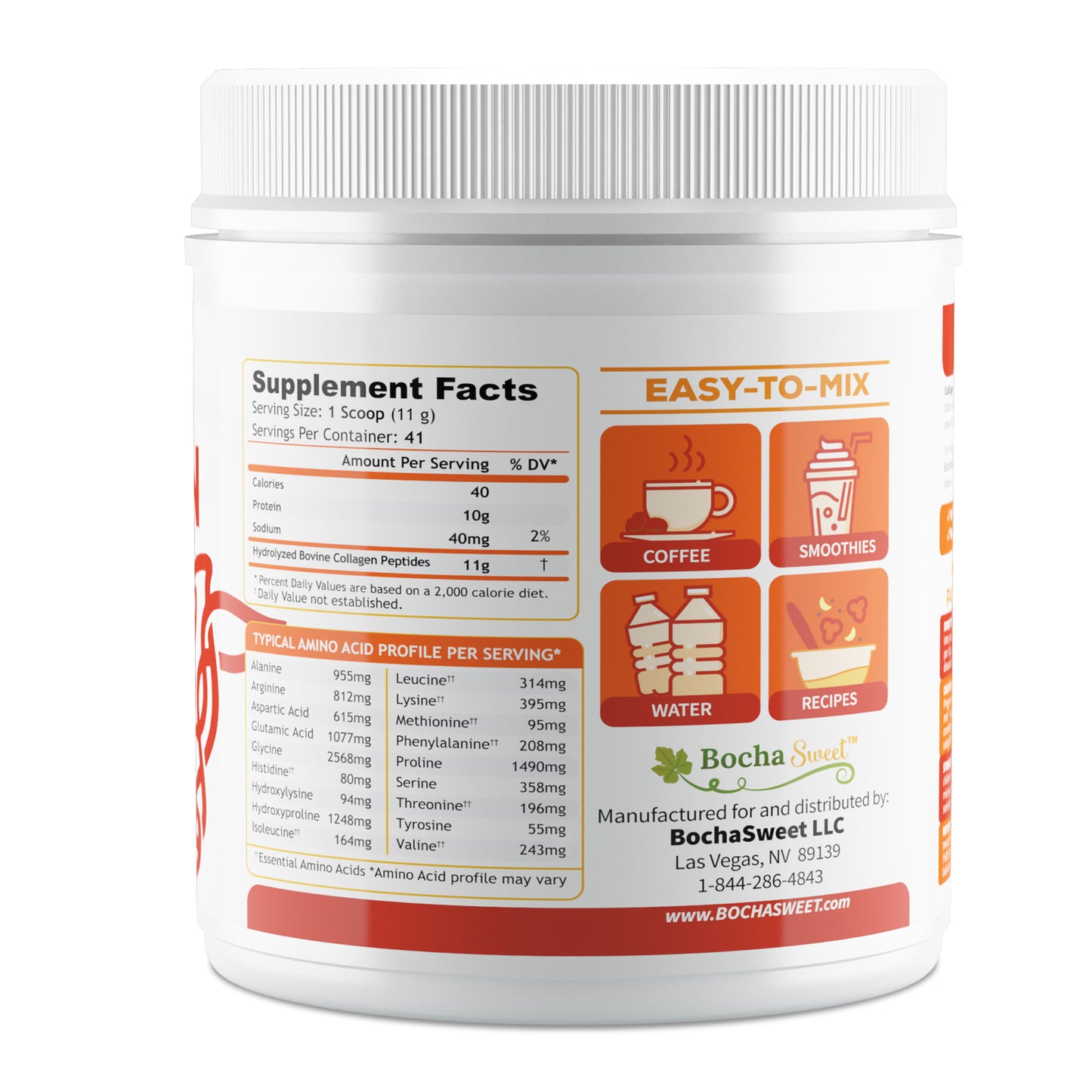 Radiant, Glowing Hair and Skin

Collagen Peptides helps you look and feel younger by enhancing the appearance of your hair, skin, and nails.

Optimal Skeletal Health

This superfood helps supply key nutrients for strong bones and connective tissue.

Easy to Mix

Can be added to any hot or cold drink, smoothies, soups, or whatever recipe you feel like.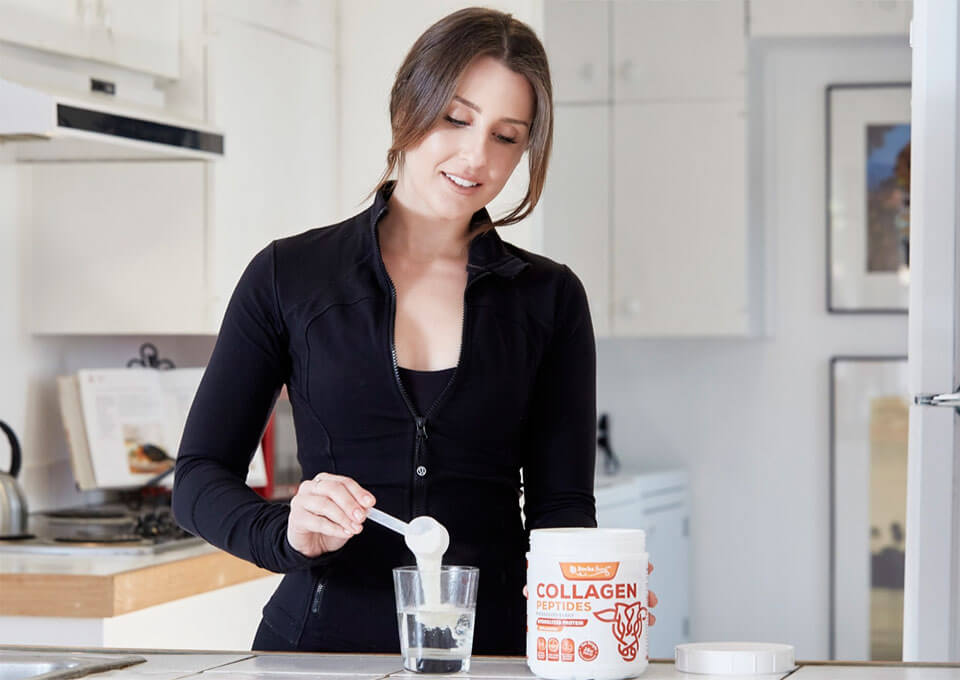 ONE OF THE MOST POWERFUL VEGETABLES AROUND
With our modernized lifestyles, we are no longer consuming rich, nutritious foods that are abundant in collagen. Collagen helps you look and feel your best by supporting our hair, skin, nails, bones, and joints as we age. BochaSweet™ Collagen Peptides are sourced from grass-fed cows and are hydrolyzed into smaller collagen molecules for quick absorption by our body. This bioavailability makes it easier to digest so that you can see improvements in your vitality after using BochaSweet™ Collagen Peptides on a regular basis.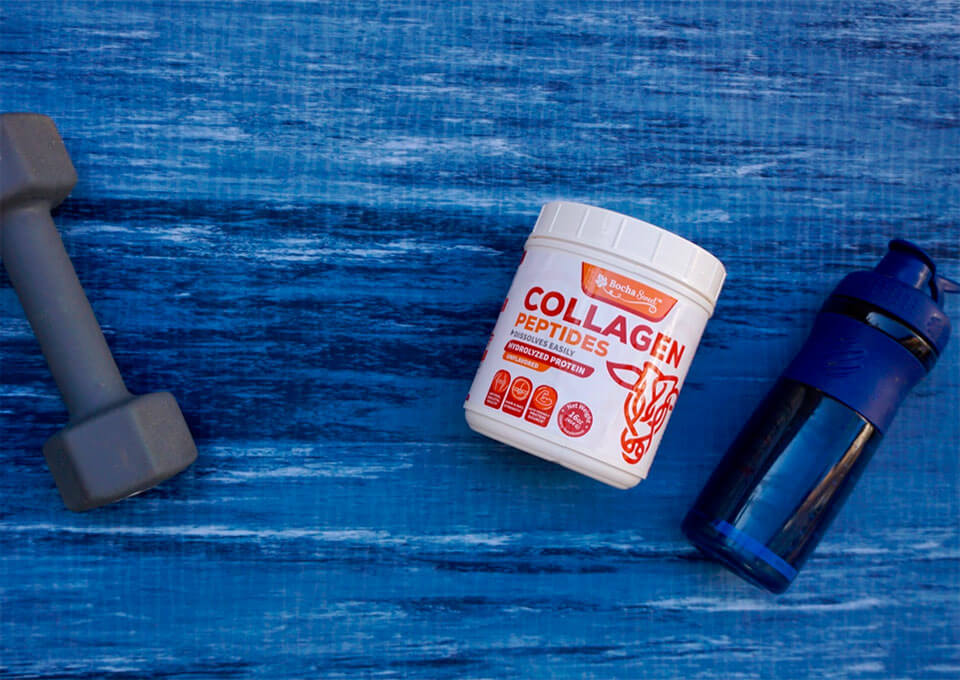 INCREASE MUSCLE STRENGTH
Collagen is an abundant protein source and has the same amino acids found in bone broth. Collagen contains two of the three amino acids necessary for the production of creatine. This is an energy source in muscle cells which helps you power through your workouts and increase muscle strength.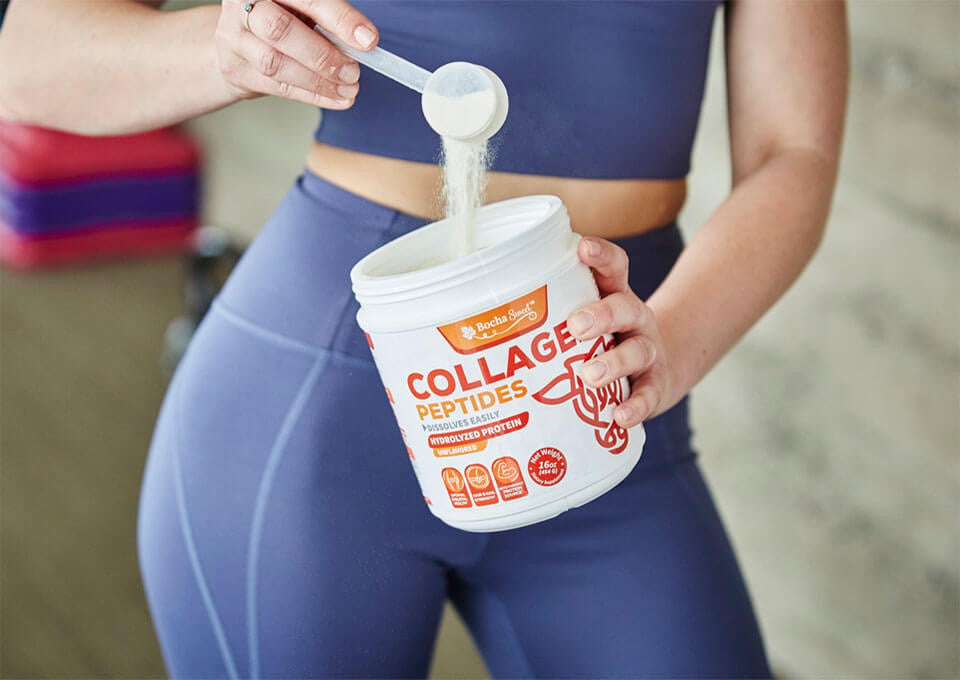 EASY-TO-MIX
Our collagen has a pleasant smooth taste which can be combined with our BochaSweet™ sugar replacement for the most delicious smoothies, coffee, and protein shakes!
Frequently Asked Questions
What type of collagen is in BochaSweet's Collagen Peptides?

BochaSweet Collagen Peptides, also known as hydrolyzed collagen, are made from Types I and III sourced from grass-fed and pasture-raised cattle. The production process results in a protein with low molecular weight for greater bioavailability and digestibility. Plus, a many potential benefits ranging from beauty, joints, bones, and overall health.

This collagen supplement also has a unique composition of all the amino acids needed to support our bodies: glycine (30%), proline (12-14%), and hydroxyproline (14%). The only essential amino acid that is not present is tryptophan.
How can you use BochaSweet Collagen Peptides?

The serving size for BochaSwer Collagen Peptides is one to two scoops. There is 11g of hydrolyzed collagen per scoop.

BochaSweet Collagen Peptides has a pleasant smooth taste which can be combined with our BochaSweet sugar replacement for the most delicious smoothies, coffee, and protein shakes!