Regular price
Sale price
$32.99 USD
Unit price
per
Sale
Sold out
Say hello to a new era of protein bars and embrace the power of BochaSweet™, the revolutionary kabocha pumpkin extract. Upgrade your snacking routine with BochaBar today! This box contains 12 bochabars.
100% Satisfaction Guranteed

Free Shipping on orders above $64.99
Shipping and Returns

We offer free Standard Shipping on All Orders Over $64.99 in the US.
Orders placed on any business day will be processed on that same day or the next business day.
Allow approximately 2 – 3 business days (Monday – Friday) for tracking information to update.
Business days are Monday-Friday.
Our return policy for an exchange or refund is limited to orders of $25 or less within 30 days of purchase. Learn More.
View full details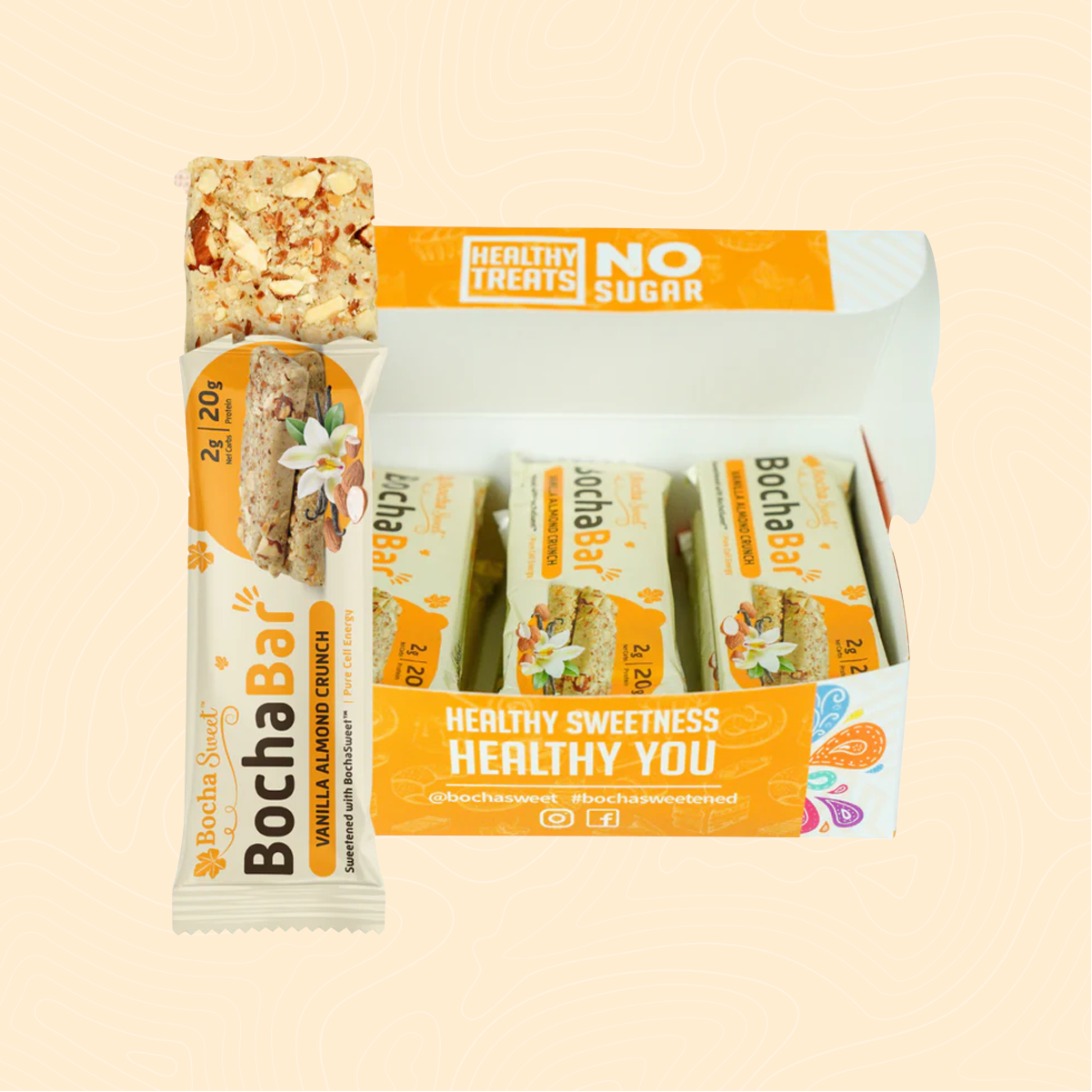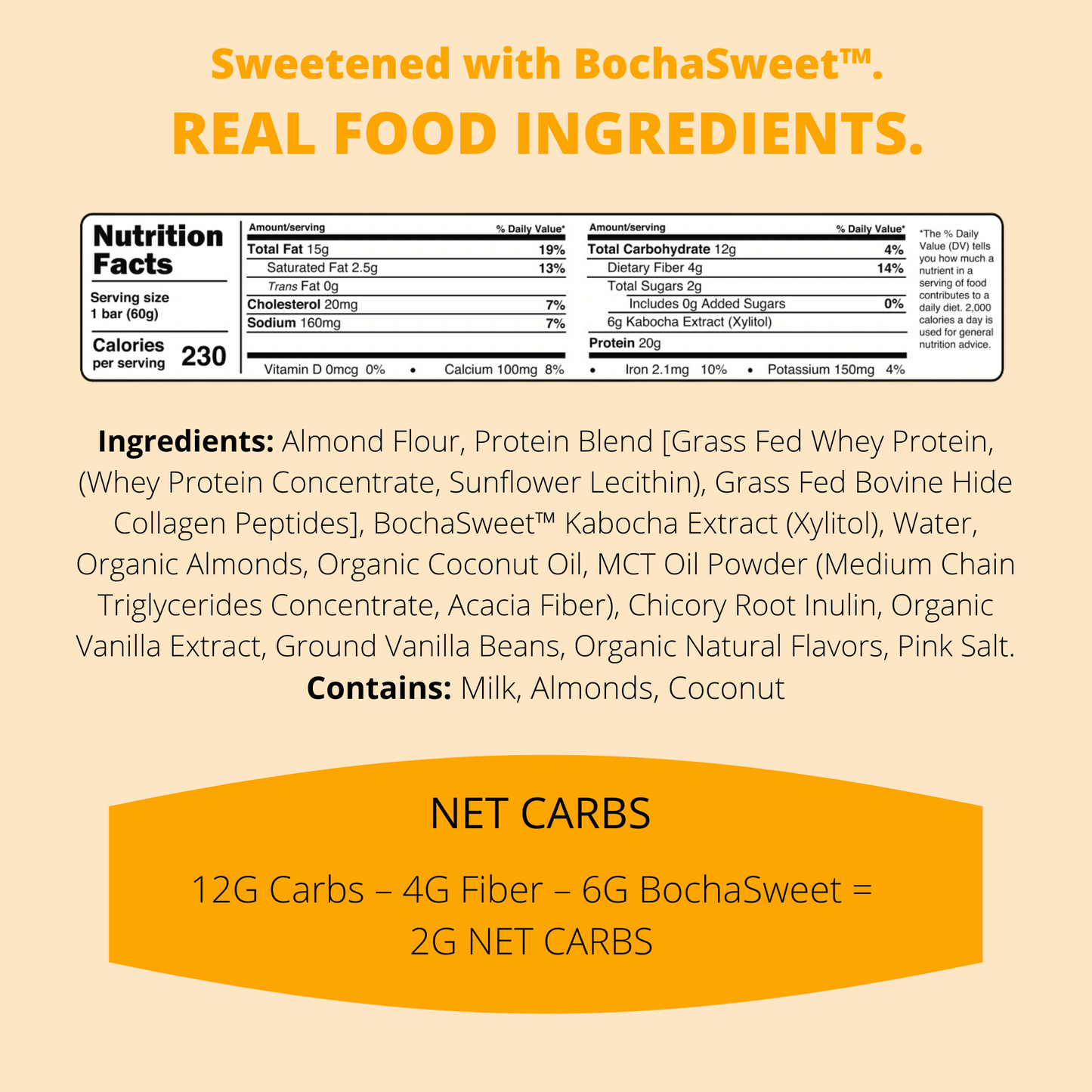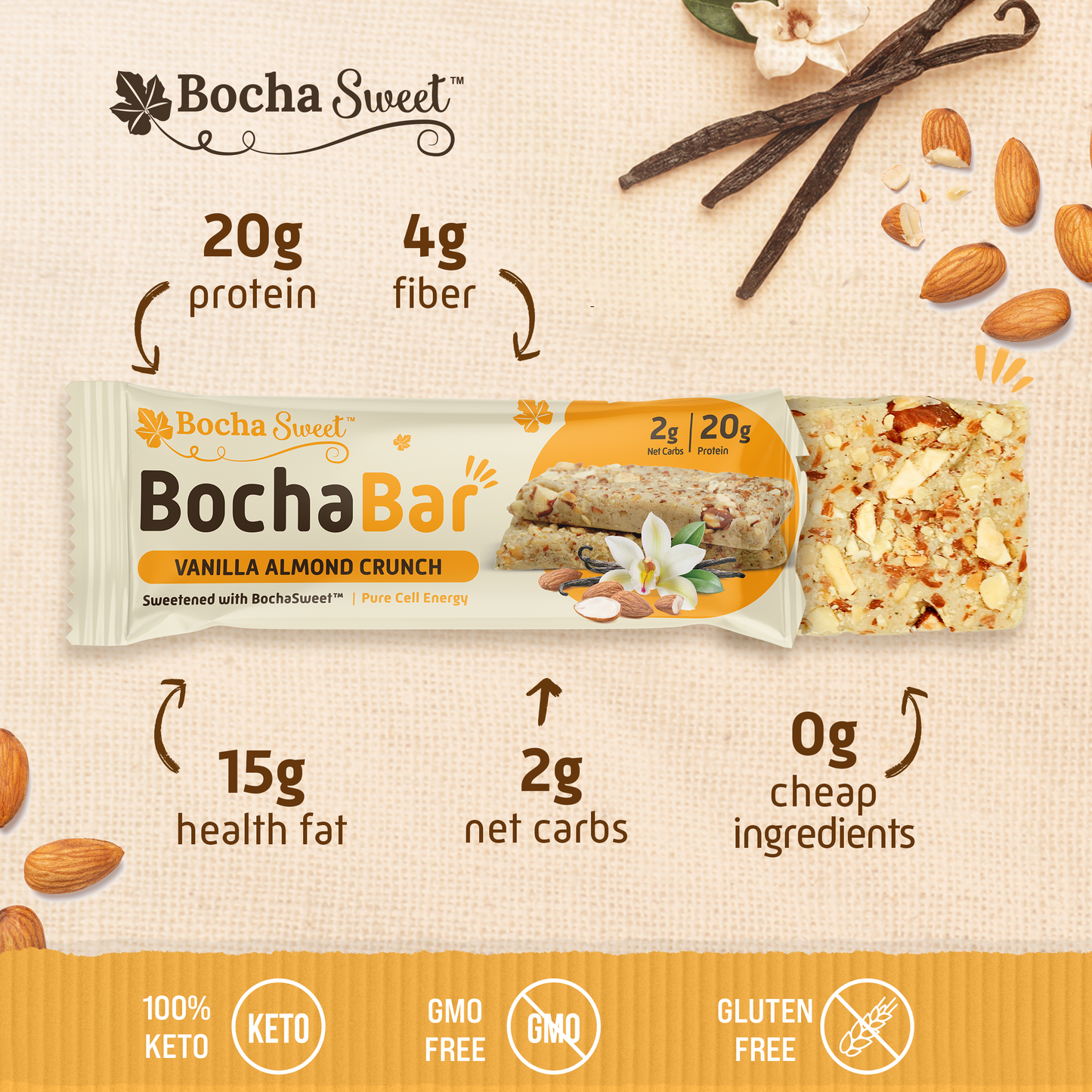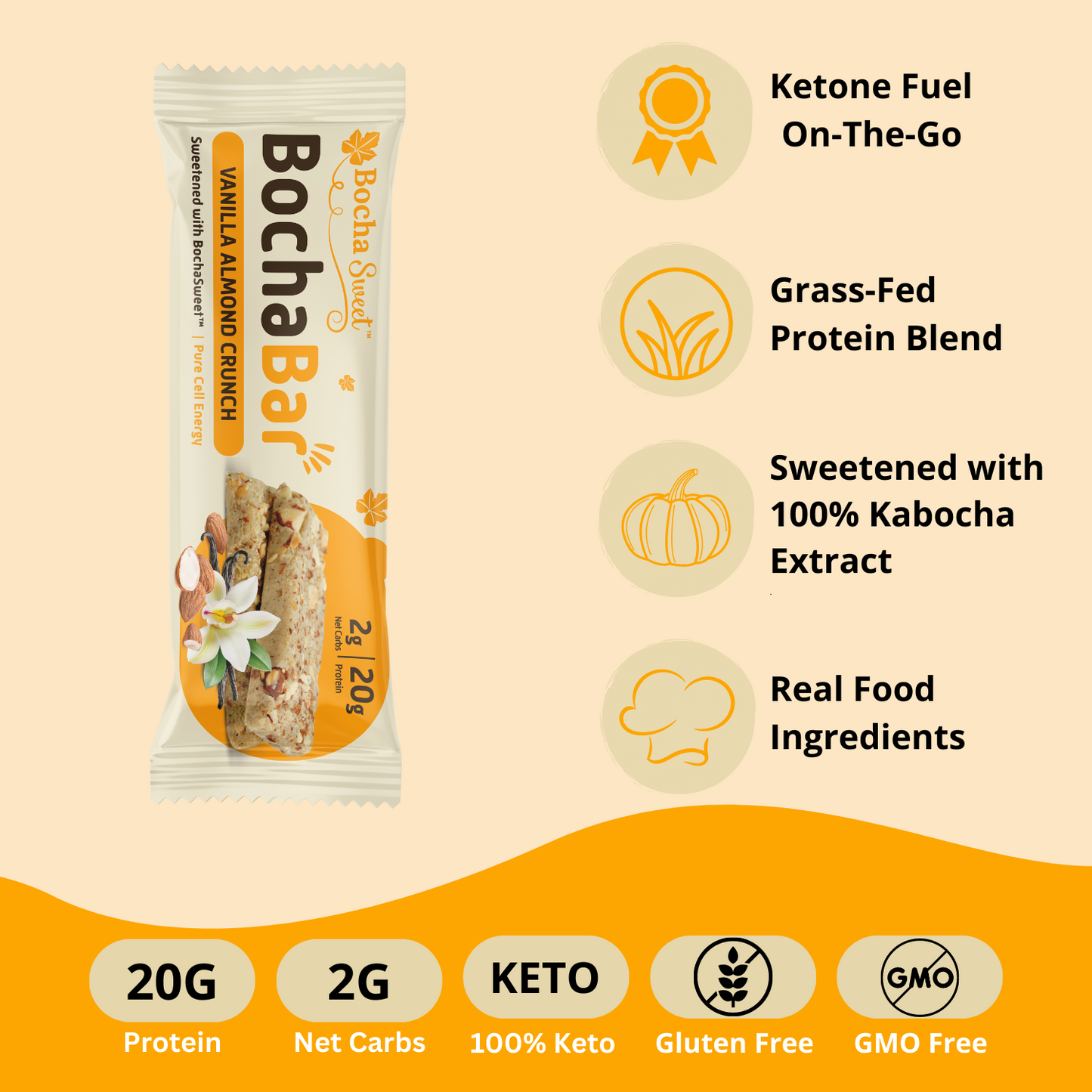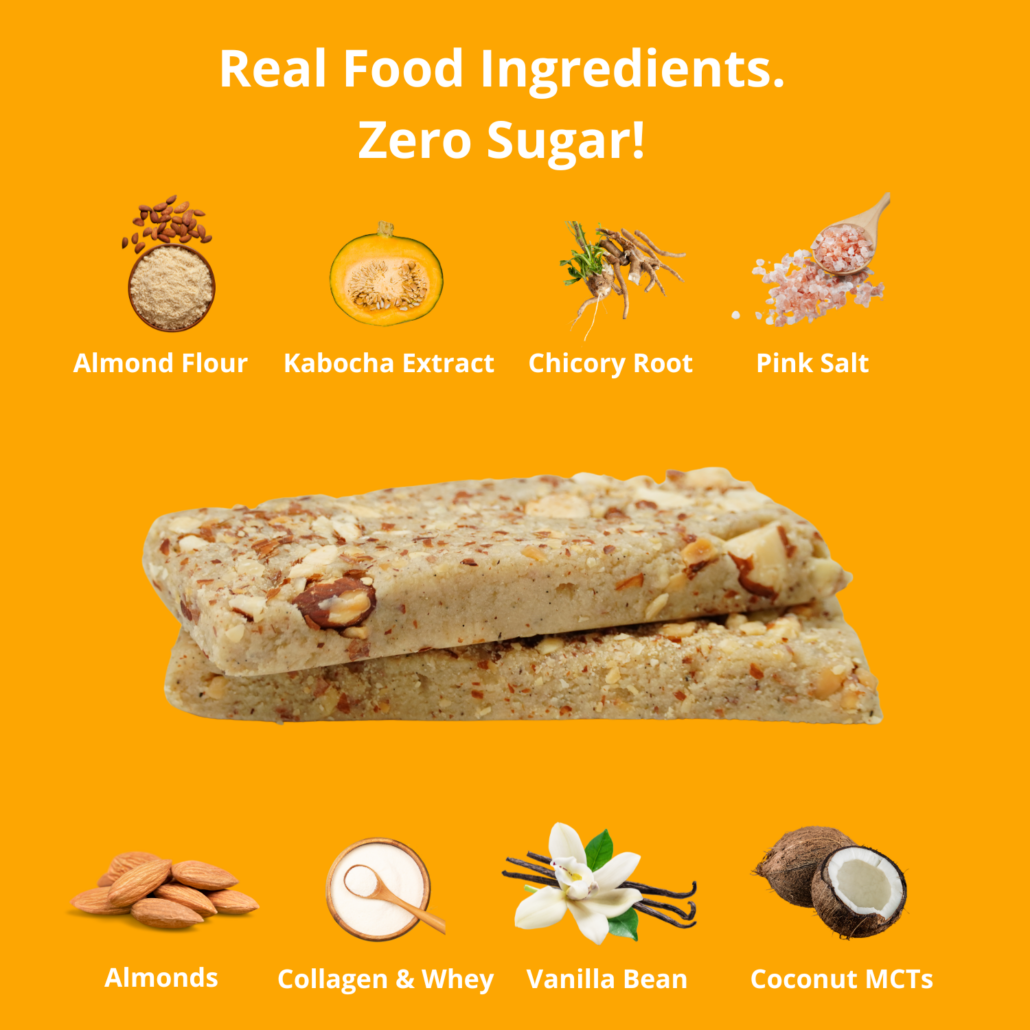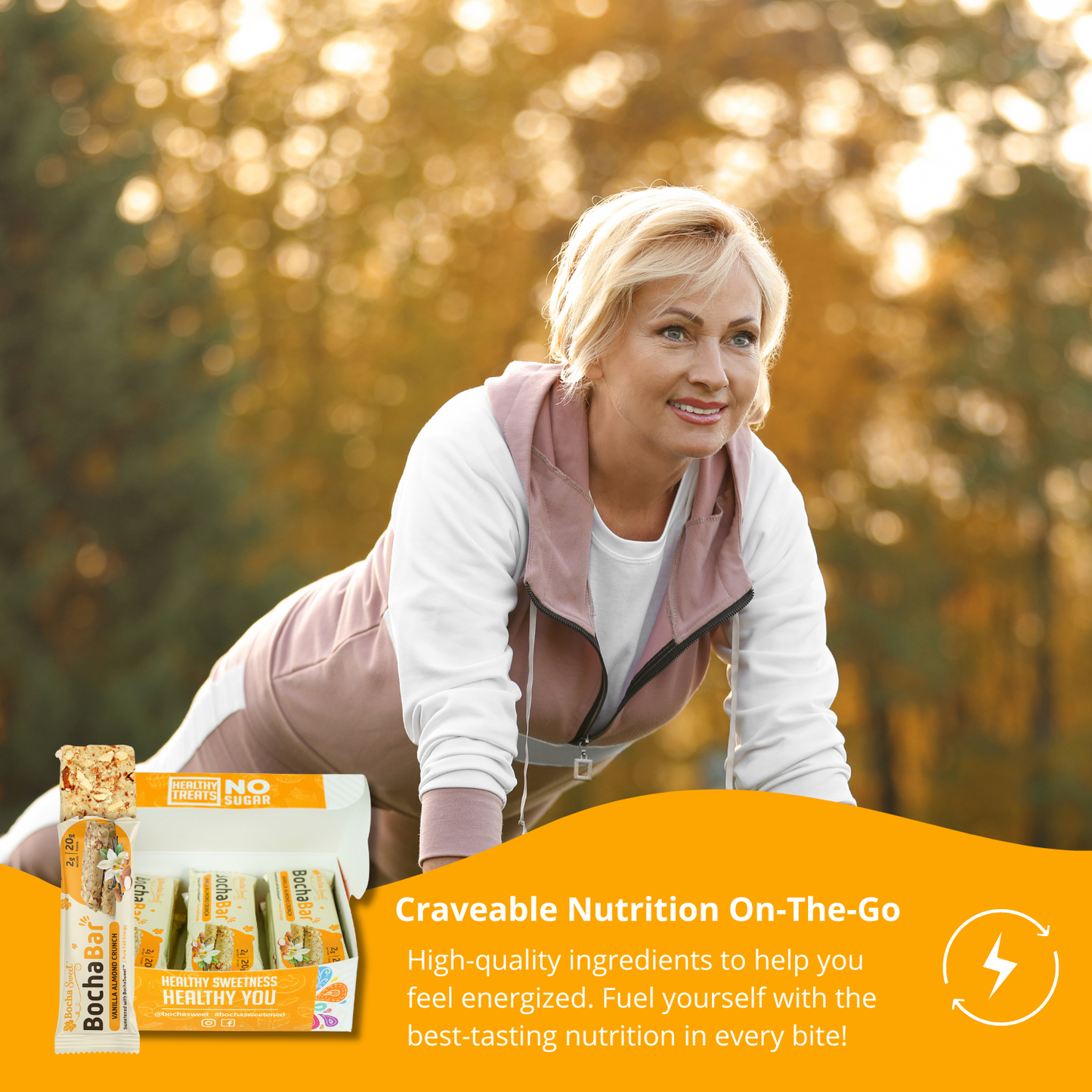 Ketone Fuel On-The-Go

Powered by coconut MCT's to maintain energy, focus, and optimal physical performance.

Grass-Fed Protein Blend

Our unique protein blend contains grass-fed whey and collagen peptides.

Sweetened with 100% Kabocha Extract

BochaSweet's BochaBars are sweetened with zero calorie and zero glycemic 100% kabocha extract for an indulgent sweet taste without any of the bitter.

Real Food Ingredients

The high quality ingredients in our bars are derived from real food sources to make sure you are getting the best nutrition in every bite.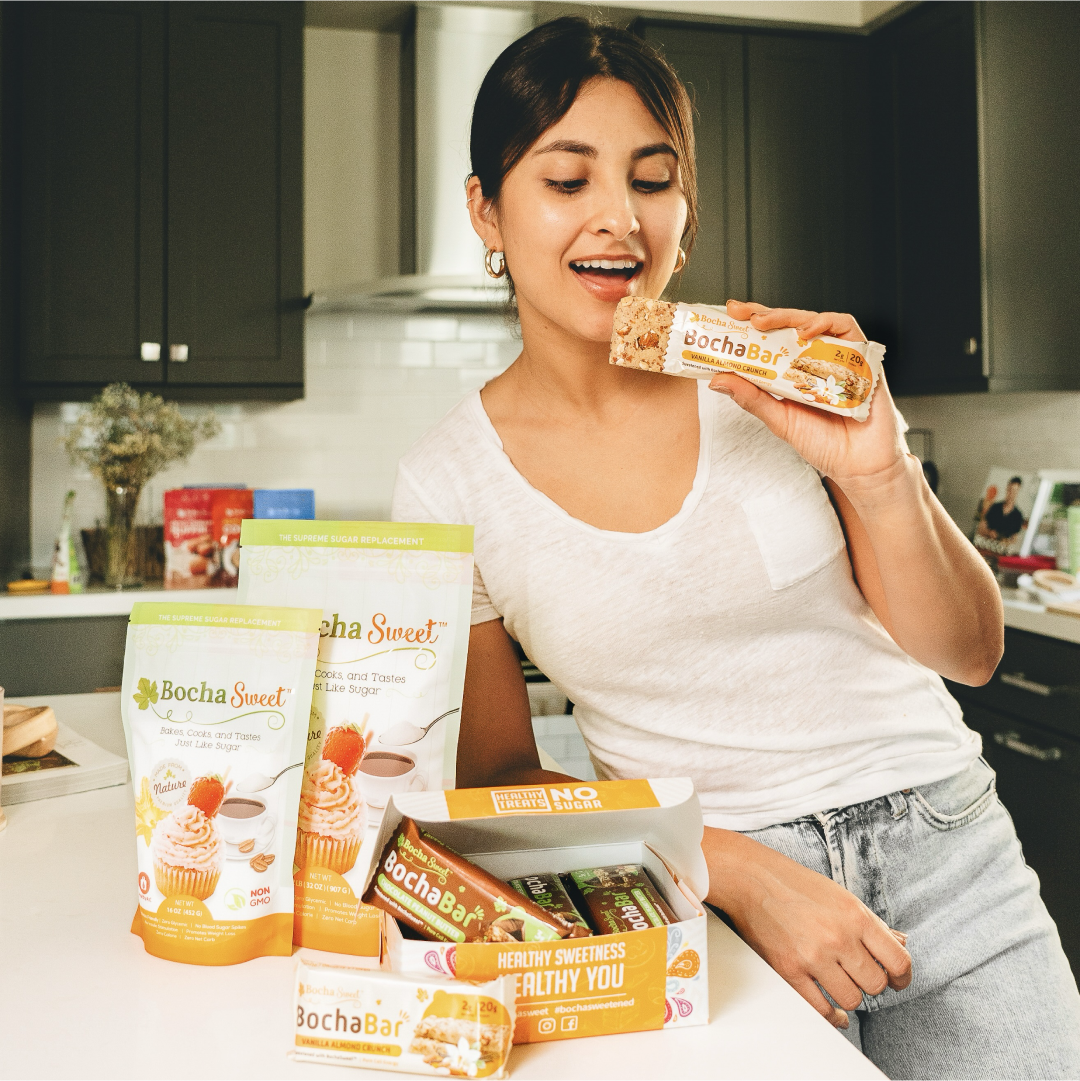 AT BOCHASWEET OUR MISSION IS TO DELIVER A MORE ENERGY PACKED PROTEIN BAR!
BochaBars contain high quality ingredients making each bite packed with 20 grams of protein from whey and collagen peptides from grass-fed cows and 15 grams of fat from coconut MCT powder, organic coconut oil, and organic almonds. Plus, featuring MCT powder with prebiotic acacia fiber for physical performance. These protein bars will not leave a bitter aftertaste or cause blood sugar spikes!
PURE CELL ENERGY.NO INSULIN STIMULATION.
Not only will you get a similar amount of protein you would get from most other bars, with a BochaBar you will also get additional pure cell energy from our zero glycemic BochaSweet™, a revolutionary extract from the kabocha pumpkin.
Frequently Asked Questions
What are BochaBars, and what makes them unique?

BochaBars are a line of nutritious protein bars made with real food ingredients, including BochaSweet, a zero glycemic sweetener derived from kabocha extract (xylitol). These bars are formulated to satisfy your sweet tooth without spiking blood sugar levels. BochaBars are a great option for those looking for a healthy, delicious protein bar.
What kind of protein is added to BochaBar?

Each BochaSweet BochaBar has 17-21 grams of protein made from a blend of whey and collagen peptides from grass-fed cows. For an added boost to your physical performance, we also add MCT (medium chain triglycerides) powder with prebiotic acacia fiber. 
Are BochaBars suitable for specific dietary needs such as gluten-free, sugar-free, low-carb, or keto?

Yes, BochaBars are made to meet these dietary needs while giving you the nutrition you deserve without any additives, artificial flavors, or bitter-tasting sweeteners.
How many calories and sugars are in a BochaBar?

BochaBars are created with a focus on quality nutrition, and each flavor contains between 210 to 260 calories per bar. While there are no added sugars, each BochaBar does contain 2g of naturally occurring sugar.
How many carbs are in a BochaBar?

Each BochaBar has only 2-3 grams of net carbs.