There's a new holiday that's coming up and its filled with lots of LOVE. Valentine's Day.
Let's get our creative juices flowing in the kitchen by bringing to you this mouth watering Keto Beet Chocolate Truffles as the perfect candy to surprise the love of your life. So, what makes this treat so special?
Lots of chocolate and of course BochaSweet with a hint of beets from our BOCHA-BEETS for a vibrant reddish-purple look. Who knew something so sweet can also be quite energizing!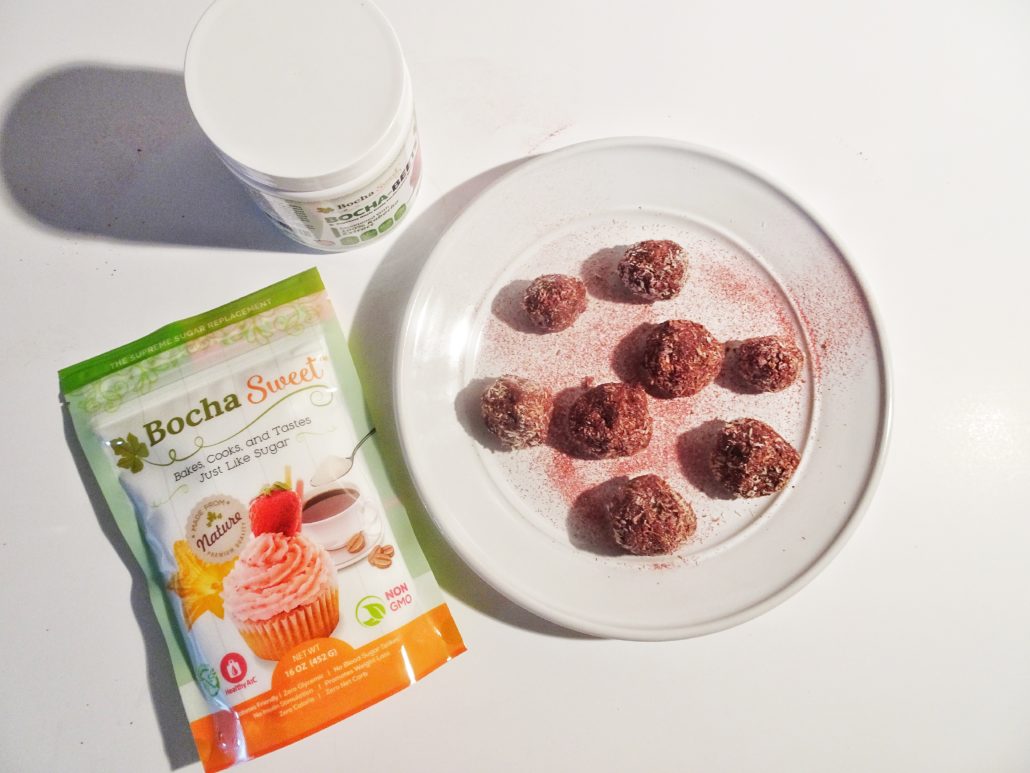 Keto Beet Chocolate Truffles
Makes 36 truffles
Ingredients:
10 ounces dark chocolate (cacao that is unsweetened)
3 tablespoons coconut oil
1 cup full fat coconut milk
2-4 scoops BOCHA-BEETS
1 teaspoon vanilla extract
1 cup BochaSweet
1/2 cup shredded coconut
1/2 cup unsweetened cocoa
Directions:
Begin by cutting the dark chocolate into small shards on a diagonal. Add the coconut oil with the chocolate shards into a bowl and set aside.
Heat the coconut milk in a saucepan until it boils then allow to simmer. Pour over the chocolate and coconut oil.
Add the BochaSweet and BOCHA-BEETS to the chocolate mixture and stir in with a spatula until smooth. Add in the vanilla extract and gently stir. Transfer the chocolate mixture to the refrigerator to firm up for at least 4 hours (or freeze for a quicker process).
Preheat the oven to 300F and line a baking sheet with parchment paper. Add the shredded coconut to the parchment paper lined baking tray and toast for 3-5 minutes until it starts to get slightly golden brown. Transfer to a small bowl and allow to cool.
When the chocolate mixture is ready remove from the fridge and scoop out the truffles. Form into small balls by rolling between your palms. With a side dish filled with the unsweetened cocoa (and a couple extra scoops of BOCHA-BEETS), roll the balls until well coated and then transfer to the coconut and do the same. Repeat this process for the entire batch.
Enjoy immediately or if you prefer allow to freeze further to your personal preference!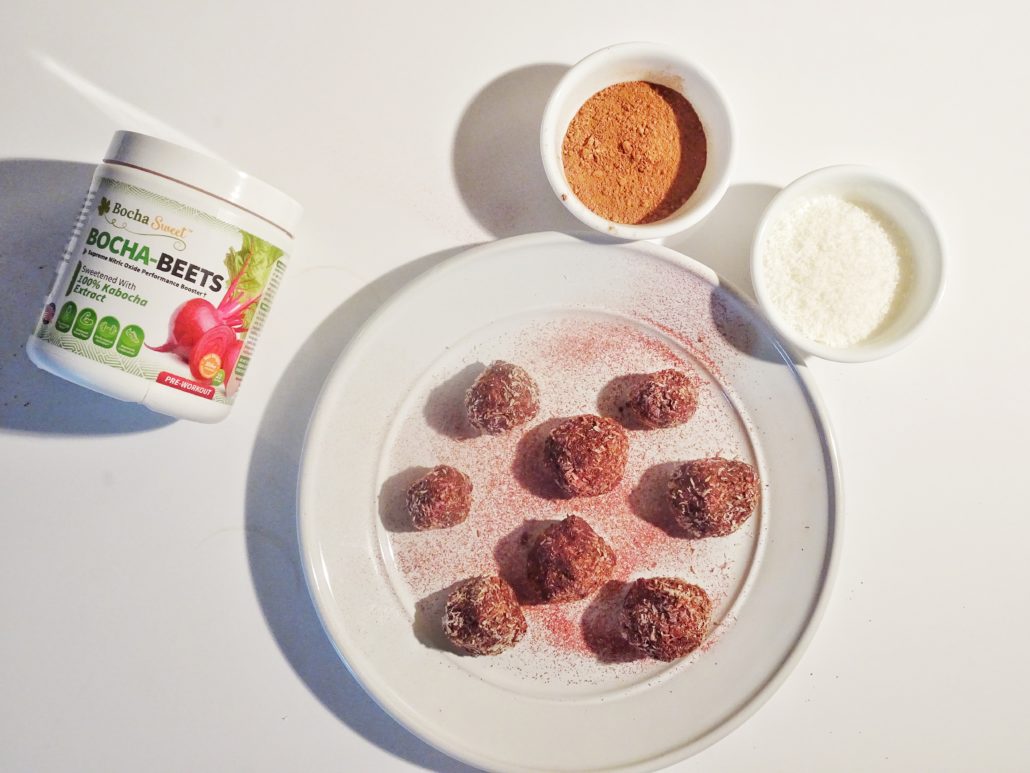 https://bochasweet.com/wp-content/uploads/2018/01/IMG_9621.jpg
3672
4896
BochaSweet
https://bochasweet.com/wp-content/uploads/2016/12/bochasweet-logo.png
BochaSweet
2018-01-08 07:04:24
2018-01-08 07:04:24
Keto Beet Chocolate Truffles