Easy Keto Caramel Sauce recipe and content provided by Adriana 
This easy keto caramel sauce sweetened with our NEW BochaSweet Brown finally makes it possible for you to enjoy an indulgent, creamy dessert this summer. We were inspired by Carolyn's Keto Caramel Sauce recipe on her blog  All Day I Dream About Food which features our BochaSweet granular and wanted to try it out with our new Brown.
This isn't your typical caramel sauce made with high amounts of sugar that spikes your blood sugar. What we have instead is a tasty sugar-free and guilt-free caramel sauce you can indulge in whenever you crave something sweet. This keto caramel sauce is incredibly versatile and can be added to  butter pecan ice cream,  vegan pancakes,  keto fudge brownie cheesecake, or even add to coffee to make a caramel latte. There is a limitless amount of creative recipe additions for this delicious caramel sauce.
This easy low carb recipe contains a few simple ingredients: butter, heavy cream, xanthan gum, salt, and BochaSweet. This recipe features both the granular and brown version of our sugar replacement. Our BochaSweet Brown provides the caramel flavor and color and is created by combining golden erythritol, made with all-natural fruits and kabocha, with monk fruit extract. Best of all, it tastes just like brown sugar without any funky or bitter aftertaste!
You can store your caramel sauce in the refrigerator and it will maintain its decadent gooey texture. If you want it more pourable, simply reheat it on low heat until warm. Go ahead and take your BochaSweet lifestyle to the next level with this versatile caramel recipe!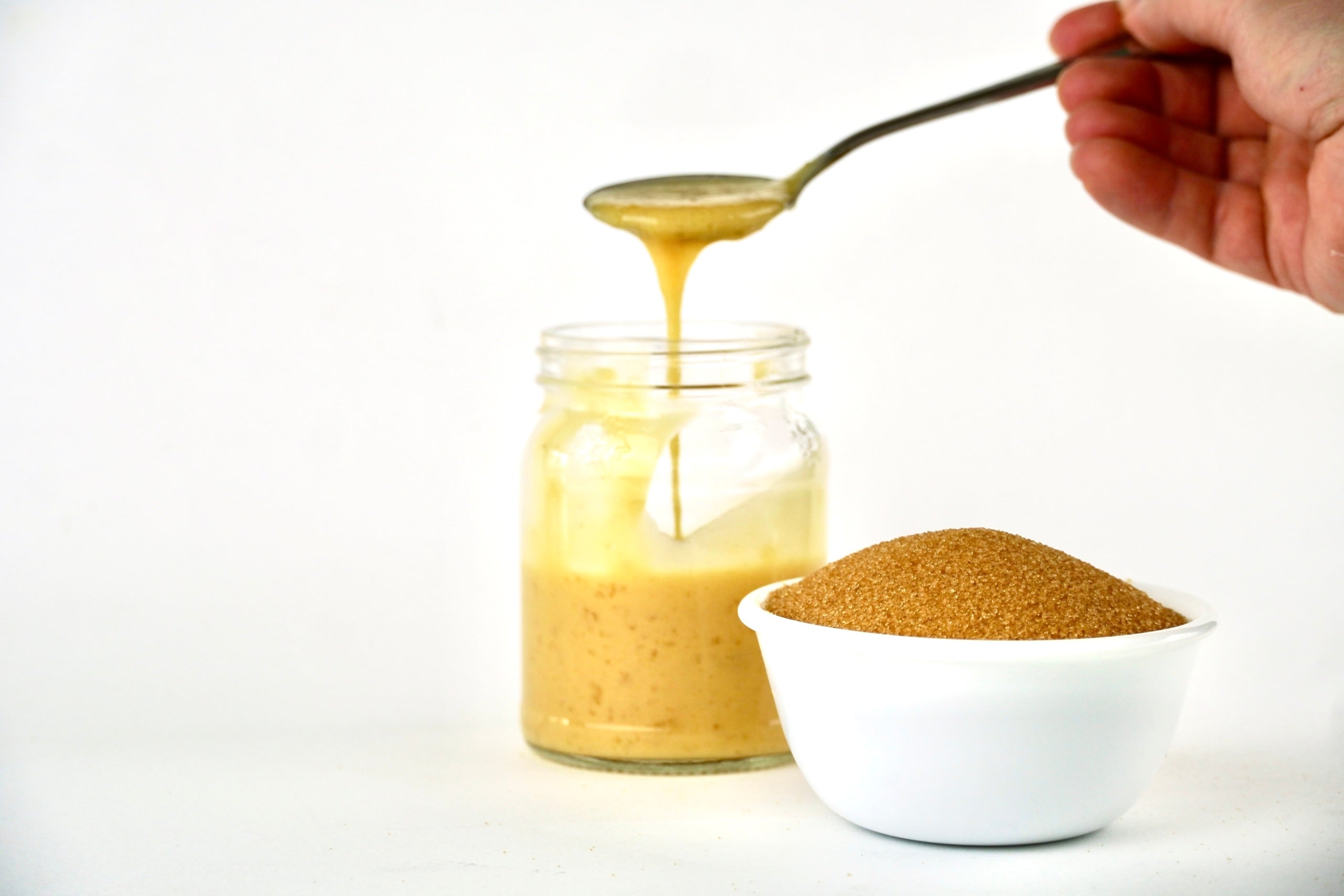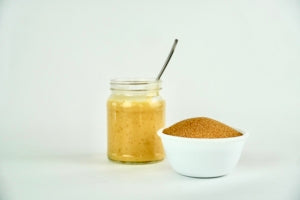 Keto Caramel Sauce
Prep Time: 5 minutes
Cooking Time: 10 minutes
Total Time: 15 minutes
Servings: 12 tablespoons
Ingredients:
1/4 cup butter
3 tablespoons BochaSweet Granular
3 tablespoons BochaSweet Brown
1/2 cup heavy cream (reduce to 1/4 cup for a darker caramel color)
1/4 teaspoon xanthan gum
1/4 teaspoon pink salt (or sea salt)
2 tablespoons water
Instructions:
In a medium sauce pan on medium heat combine BochaSweet Brown, Granular, and butter. Mix for 3-5 minutes and allow to boil.
Remove from heat and add in the heavy cream. You will notice the mixture bubbles.
Sprinkle in the xanthan gum using a strainer or add in slowly. Whisk to combine then add in the salt.
Return mixture back to stove on medium heat and boil for one more minute. Allow mixture to cool completely (at least 30 minutes) and then add in the water until well combined.
You can store your caramel sauce in the refrigerator. If you prefer it warm and more pourable, simply reheat on low heat.
NUTRITIONAL INFORMATION (PER SERVING):
Calories: 70
Carbs: 5g
Calcium: 10mg
Iron: 0.5mg
Protein: 0g
Cholesterol: 20mg
Total Fat: 8g
Saturated Fat: 6g
Fiber: 0g
Sugar: 0g
Sodium: 50mg
Potassium: 10mg
Keywords: keto caramel sauce with bochasweet brown
https://bochasweet.com/wp-content/uploads/2022/06/DSC02476-1-scaled.jpg
1707
2560
BochaSweet
https://bochasweet.com/wp-content/uploads/2016/12/bochasweet-logo.png
BochaSweet
2022-06-13 23:58:11
2022-06-15 06:05:19
Easy Keto Caramel Sauce with BochaSweet Brown